CARE Lab's Mission ~ Beyond AR & VR ~
Welcome to the website of Cybernetics and Reality Engineering Laboratory (CARE Lab), Division of Information Science, Graduate School of Science and Technology, Nara Institute of Science and Technology, Japan.
Cybernetics is an academic field that unifies humans and systems. Reality Engineering is used in the meaning of a superordinate concept bundling every engineering technologies that modulate the sense of reality humans perceive including virtual reality (VR), augmented reality (AR), mixed reality (MR) and so on. In this laboratory, we are studying all of these, especially sensing, display and interaction technologies.
Humans have acquired new capabilities by inventing various tools long before computers came up and mastering them as if they were part of the body. In this laboratory, we conduct research to create "tools of the future" by making full use of AR and VR technologies, human and environmental sensing, sensory representation, wearable computing, context awareness, machine learning, biological information processing and other technologies. In particular, by manipulating various sensations such as vision, we aim to live more conveniently, more comfortably, or more securely by offering "personalized reality" which empathizes each person. Through such information systems, we would like to contribute to the realization of an inclusive society where all people can maximize their abilities and help each other.
CARE, an abbreviation for a laboratory, also has the meaning of caring for and helping people.
Our laboratory has newly been established in April 2017. We will continue to try new challenges, inheriting the assets of Vision and Media Computing Laboratory.
For those who are interested in CARE Lab
NAIST is a graduate school-only institute that supports people who want to take on new challenges. We open our doors to everyone and look forward to your visit.
Want to know research themes and publications: See our projects and publications.
Want to join, visit, inquire: See the "Join us" page. You can find a Contact Form too.
Want to know general activities: See our news by clicking the logo on top or from here.
Introduction Movies to the Laboratory (in Japanese)

Greetings from Lab Staff (2023)

About Logo of the Laboratory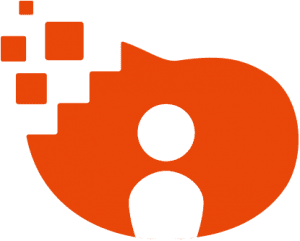 This logo expresses the concept of 'Personalized reality' that gently wraps people with reality colored with bits, close to each individual.
Digest of Prof. Kiyokawa's Activities
Here is a super compact summary of my activities. I've been doing research on augmented reality (AR) and virtual reality (VR) since 1994, and in recent years I've been interested in research on human augmentation based on these technologies. I am not only interested in the basic research of AR and VR, but also in the integration of these technologies and the peripheral technologies based on them to revolutionize society as a whole, so that each individual can live more vibrantly.
Please see here for a list of my research achievements and social contributions.
Related Books on AR & VR Research
Augmented Reality
Here we introduce books on Augmented Reality (AR) that are related to our laboratory. AR is coined by Thomas P. Caudell in 1990 to describe a technology that measures the position of the head and "augments" the user's visual field with information using a head-up display. In 1997, Ronald Azuma defined AR as systems that have three characteristics; 1) combines real and virtual, 2) interactive in real-time, and 3) registered in 3D.
"Augmented Reality: Principles and Practice (Japanese version)" (Mynavi Publishing Co.)

If you want to learn about augmented reality, we recommend reading this book first. Prof. Kiyokawa was a technical reviewer for the original book, and Assoc. Prof. Sakata and several students in our laboratory contributed to the translation.
"Augmented Reality – Theory, Design and Development" (McGraw-Hill)

I would also strongly recommend this book to learn augmented reality which has just been released in August, 2020. The book is extremely rich in information for those who work with their own hands. It may be available only on Amazon India yet, but it is highly rated at 5 stars. Chetankumar G. Shetty, a visiting researcher in our lab, wrote the book and Prof. Kiyokawa collaborated as a technical reviewer.
"Foundation, Development, Practice of Augmented Reality Technology (in Japanese)" (Kagakujyoho Shuppan Co., Ltd.)

I would recommend this book as well. This book explains the theory well and has a lot of practical examples that you can learn while moving your hands. It is a bit expensive though. Prof. Kiyokawa cooperated as one of the editors.
Virtual Reality
Here we introduce a book on Virtual Reality (VR) that is related to our laboratory. It is widely believed that Jaron Lanier coined the term VR in 1987. Actually, the term had been used before that, but Lanier is apparently the one who popularized it. The Virtual Reality Society of Japan has defined VR as "Existing in essence or effect though not in actual fact or form" following the definition of "virtual" in The American Heritage Dictionary. Prof. Susumu Tachi, the first president of the Virtual Reality Society of Japan has identified life-size 3D space, real-time interaction, and self-projection as three elements of VR. On the other hand, David Zeltzer proposed in 1992 that VR has three elements, autonomy, interaction, and presence.
Research Partners
We conduct a variety of research collaborations, application developments etc. together with many research institutes and companies including those below.