Virtual Tour
4K 360 Video of CARE Lab Virtual Tour. You can drag the view to look around.
360 Still Images
You can view 360 images at 10 locations in the laboratory. The Fabrication facility (the last image) may be attractive where various new hardware devices are being produced.

CARE Lab 3D Model
CARE Lab's 3D Model created by a 3D scan app (Scaniverse). Please click the image below and observe the 3D model in the linked page.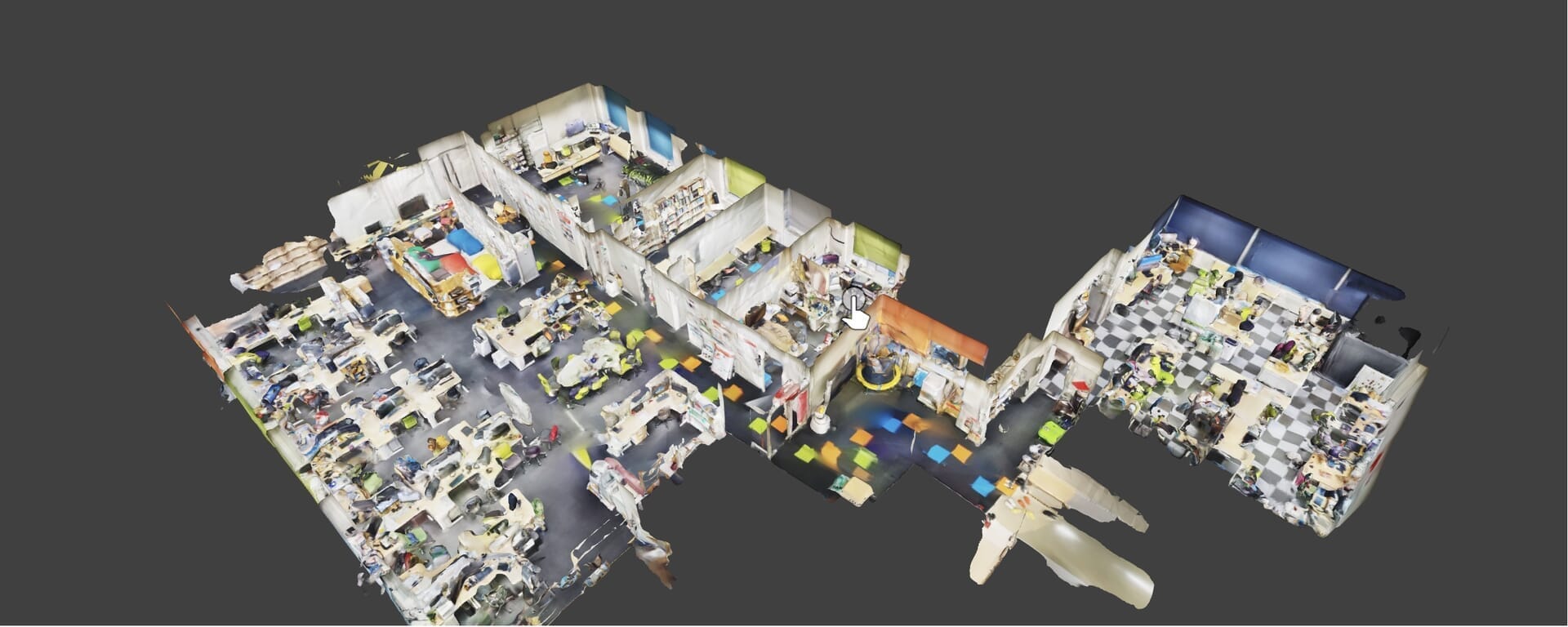 Route Guide Web Applications
First year master's students in 2019 developed route guide web applications from the NAIST main gate to CARE Lab using Unity. WiFi access is recommended.
Map
B315 8916-5 Takayama-cho, Ikoma, Nara 630-0192
From Gakkenkitaikoma Station(Keihanna Line)
Walk: 20 minutes
Bus: 5 minutes