VIPO (Visual Industry Promotion Organization) has released the "Guidelines for Utilizing AR and Other Content Production Technologies" created with the support of the Ministry of Economy, Trade and Industry. This is a guideline for utilizing AR and other content production technologies which has been reviewed by the "VR/AR and other content production technology utilization guideline review committee" whose members are Michitaka Hirose (chairperson) of the University of Tokyo, Kaoru Nakamura of HoloLab Co., Ltd., Masahiro Yamaguchi of Psychic VR Lab Co., Ltd., and Prof. Kiyokawa of our laboratory, and mainly written by Shun Kubota and Yuji Hatada of Mogura, Inc.
This document is intended as an introduction for those who start the AR / VR business such as
Creators who want to start producing AR / VR content
Advertising agencies and companies considering promotion using AR / VR, and
Local governments that want to utilize AR / VR to promote tourism in the region
It introduces practical contents and knowledge shared so far, such as actual methods for planning and producing AR / VR content and development points that should be noted in order to realize a high-quality experience. Please use it for AR / VR content production.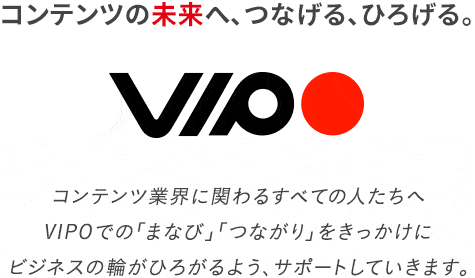 VIPO's logo and mission