[Award] Prof. Uchiyama received NAIST IS Best Teaching Award
Prof. Uchiyama received the 2021 NAIST Best Teaching Award in the Information Science division.
This award is given to young faculty members for their outstanding education and research, and is intended to motivate them to improve their education and research. He received a certificate and a prize money from the Nara Institute of Science and Technology Support Foundation.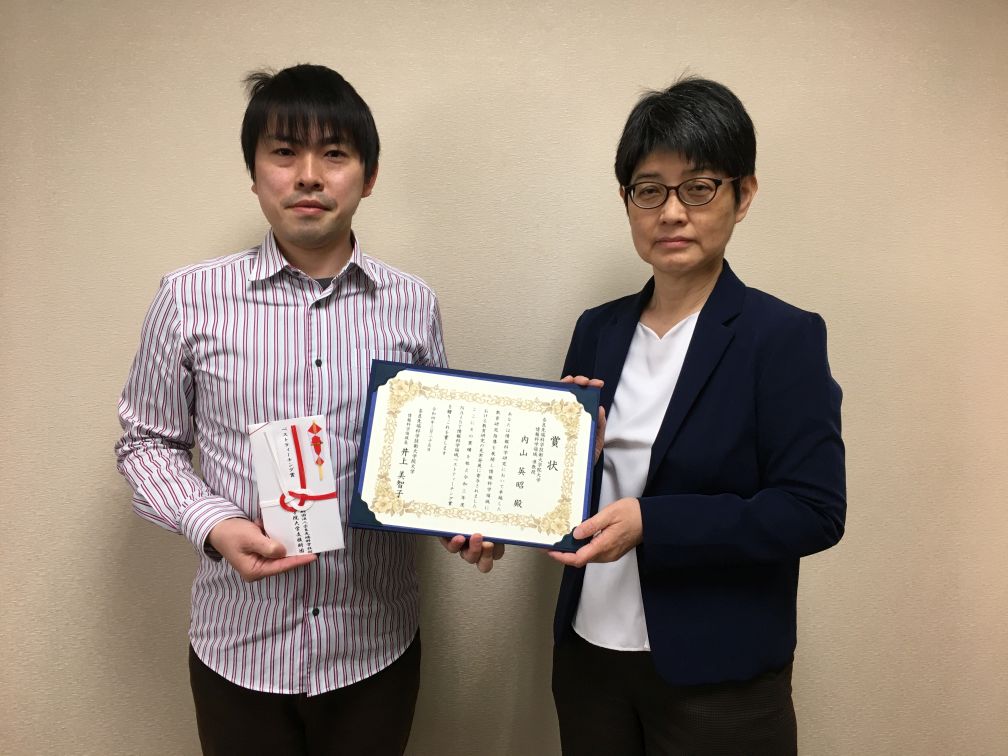 Associate Professor Uchiyama (left) and IS Dean Inoue