Mr. Uno (M2) gave a following presentation at the 73rd Ubiquitous Computing Systems workshop, JSPS, which was held from March 7 to 8.
[April 4, 2022] Mr. Uno later received the Best Paper Award from the Information Processing Society of Japan (IPSJ) Special Interest Group of Ubiquitous Computing Systems.
Takuma Uno, Naoya Isoyama, Hideaki Uchiyama, and Kiyoshi Kiyokawa,
"Basic study of a 6-DOF underwater odometry system using IMU"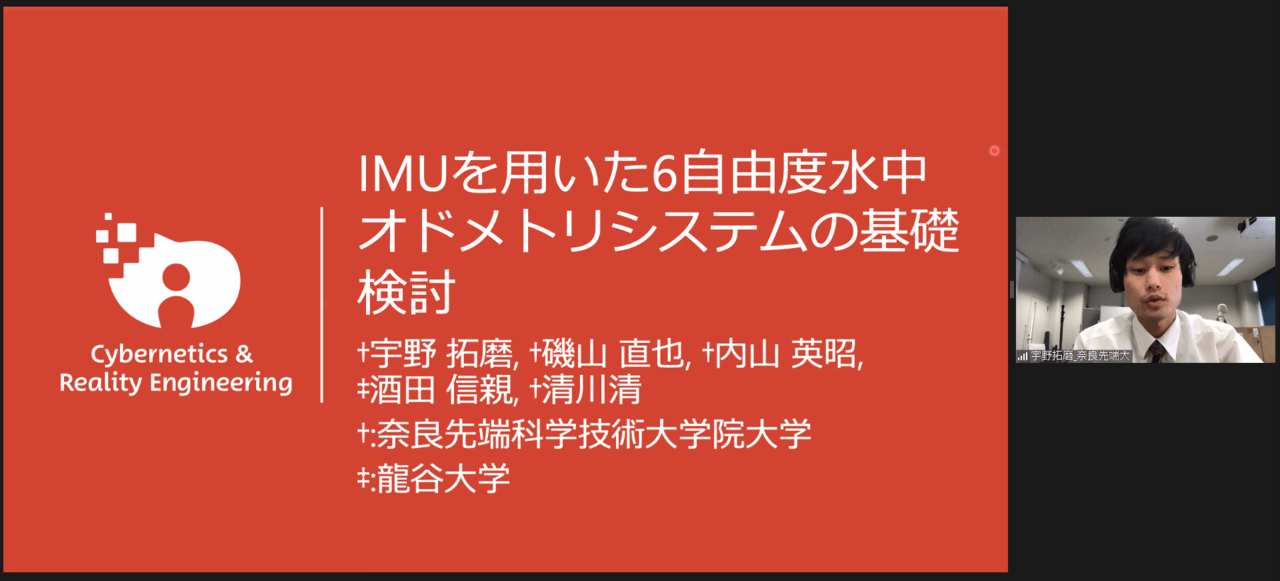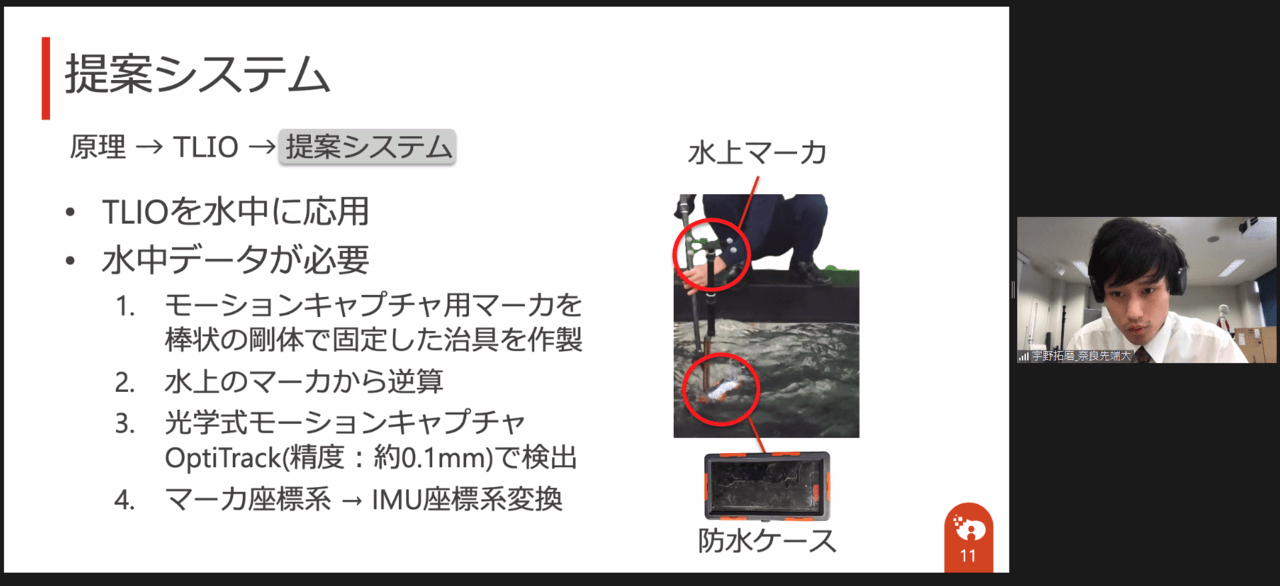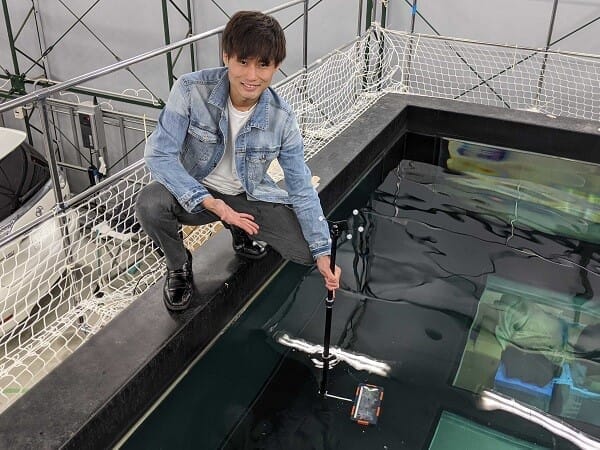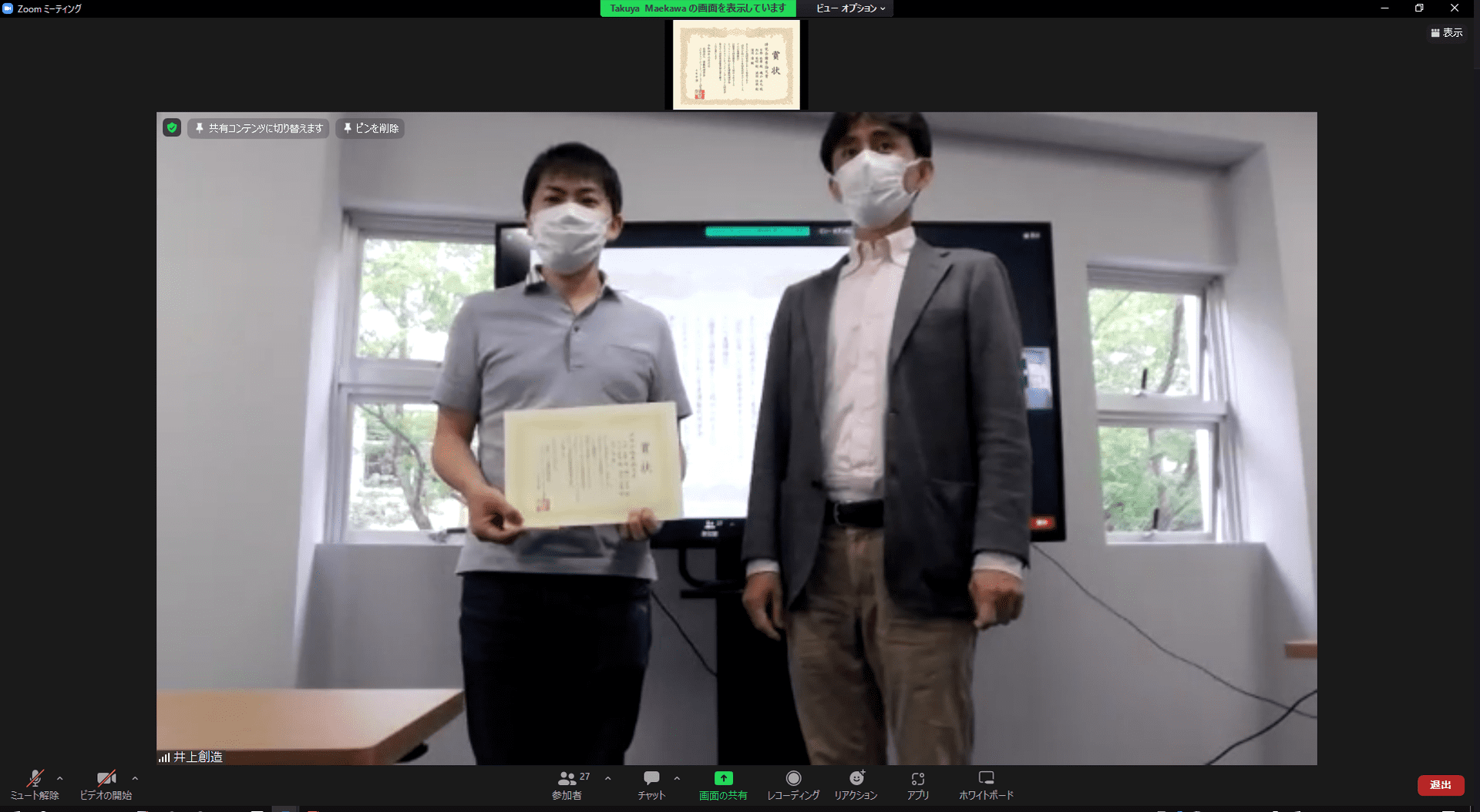 Mr. Kato (M2) and Mr. Yoshimitsu gave following presentations at the MVE workshop, IEICE, which was held from March 9 to 11. This workshop was held as a hybrid event between the local (Okinawa) and online, and they were on a business trip from our laboratory for the first time in a while.
Taiki Kato, Naoya Isoyama, Norihiko Kawai (OIT), Hideaki Uchiyama, Nobuchika Sakata (Ryukoku Univ), and Kiyoshi Kiyokawa
"Diminished reality that combines observation and inpainting based methods"
Masahiro Yoshimitsu, Naoya Isoyama, Hideaki Uchiyama, Nobuchika Sakata (Ryukoku Univ), and Kiyoshi Kiyokawa
"Effects of Robotic and Virtual Hand Stimuli on the Perception of Ticklishness for the Purpose of Self-Tickling"